Do not believe everything you think
Francis van Schaik
Vacation, I've been home for almost three weeks now. My emotions have gone in all directions during those weeks, from happy to sad and from angry to furious. No idea where it all came from. It was just there all of a sudden. Then I got a cold and really didn't feel like doing anything.
I am currently reading a book about family systems. You will find yourself in that. Maybe that's why my feelings went in all directions. I've thought a lot about my family, my family, the friendships I have, how people interact with each other. And while I thought about that, I continued to be amazed at how few sincere and honest people are. But on the other hand, the question immediately arises, how sincere and honest am I myself? And don't you get that back from the other? I'm going to look into that this holiday. What is my sincere feeling, what am I holding back? Why do I do things the way I do them? What do I want or expect from the other? And why?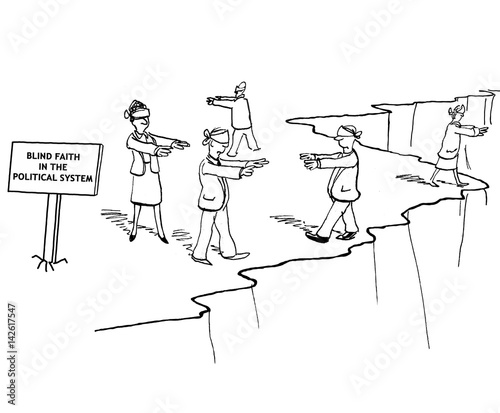 At the same time, I don't think I can find or expect anything from anyone at all, because someone else can never meet your expectations, so it will only give you a feeling of disappointment.
And to find something of someone is to judge someone. And who gives you the right to judge someone when you never quite know what's going on in someone's life?
Yet those are the everyday things that we deal with. Why? Who ever taught us that? Why have we not been taught not to judge someone, not to judge them? Teach us, instead, to have faith in yourself so that you don't need to deal with this either. To love yourself and be happy with your own company so that you don't depend on what others think of you. That you don't need people to entertain you. Or lose yourself in outer and material things. It would make life so much easier simpler and friendlier.
But suddenly I am clear again and I change my mind; "If it were, there would be nothing left to learn." We are on this earth to learn our lessons, whether we like it or not.
Then I can laugh like that again, because I've been fooled again by my own thoughts. Because that is what thoughts do, they swing you back and forth between what has been or where you want to go, instead of living now. Do not believe everything you think. If you live now you are not busy with your thoughts and you experience the peace of the now instead of the emotions that arise from your thoughts. I then did a lot of Yoga, breathing exercises and meditation. They help me to keep coming back to the now, because then you are always calm and happy, you don't need anything but just Being.
---
Geloof niet alles wat je denkt
Francis van Schaik
Vakantie, ik ben inmiddels al bijna drie weken thuis. Mijn emoties zijn in die weken alle kanten opgegaan, van blij, naar verdrietig en van boos naar woedend. Geen idee waar het allemaal vandaan kwam. Het was er gewoon ineens. Vervolgens werd ik verkouden en had ik werkelijk nergens zin in. 
Momenteel lees ik een boek wat gaat over familiesystemen. Daarin kom jezelf wel tegen. Misschien dat mijn gevoel daardoor ook alle kanten opging. Ik heb veel nagedacht over mijn familie, mijn gezin, de vriendschappen die ik heb, hoe mensen met elkaar omgaan. En terwijl ik daar over nadacht bleef ik mij verbazen over hoe weinig oprecht en eerlijk mensen zijn. Maar daar tegenover kwam gelijk de vraag, hoe oprecht en eerlijk ben ik zelf? En krijg je dat dan niet terug van de ander? Dat ga ik deze vakantie eens onderzoeken. Wat is mijn oprechte gevoel, wat houd ik achter? Waarom doe ik de dingen zoals ik ze doe? Wat wil of verwacht ik van de ander? En waarom? 
Tegelijkertijd denk ik dat ik überhaupt niet iets van iemand kan vinden of verwachten, want aan jouw verwachtingen kan een ander nooit voldoen, waardoor het alleen gevoel van teleurstelling zal geven.
En iets van iemand vinden is een oordeel over iemand hebben. En wie geeft jou het recht om over iemand te oordelen terwijl je nooit helemaal weet wat er in iemands leven speelt?
Toch zijn dat de dagelijkse dingen waarmee we ons bezighouden. Waarom? Wie heeft ons dat ooit geleerd? Waarom is ons niet geleerd om iemand te laten, niet te (ver)oordelen? Ons, in plaats daarvan, te leren om vertrouwen te hebben in jezelf zodat je het ook niet nodig hebt om hiermee bezig te zijn. Zo van jezelf te houden en blij te zijn met je eigen gezelschap zodat je je niet afhankelijk stelt van wat andere van je vinden. Dat je geen mensen nodig hebt om je te vermaken. Of jezelf verliest in uiterlijke en materiele dingen. Het zou het leven zoveel makkelijker eenvoudiger en vriendelijker maken. 
Maar ineens ben ik weer helder en bedenk ik mij; "Als dat zo zou zijn, was er niets meer te leren." We zijn nu eenmaal op deze aarde om onze lessen te leren, of we dat nu leuk vinden of niet.
Dan kan ik weer zo lachen, omdat ik mij weer in de maling heb laten nemen door mijn eigen gedachten. Want dat is namelijk wat gedachten doen, ze slingeren je heen en weer tussen wat is geweest of waar je naartoe wilt, in plaats van nu te leven. Geloof niet alles wat je denkt. Als je nu leeft ben je niet bezig met je gedachten en ervaar je de rust van het nu in plaats van de emoties die voortkomen uit je gedachten. Ik heb vervolgens veel Yoga, ademhalingsoefeningen en meditatie gedaan. Ze helpen mij om steeds weer terug te komen in het nu, want dan ben je altijd rustig en blij, heb je niets nodig dan alleen Zijn. 
---
Mrs Francis van Schaik is a coach of children and also a student of human relationships with nature, the world and Reality. She is a regular contributor to our online magazine. Francis is the contributing editor of this page.
Francis van Schaik is een coach van jongeren en ook een student van menselijke relaties met de natuur, de wereld en de Waarheid. Ze levert regelmatig bijdragen aan ons online magazine. Francis is de bijdragende redacteur van deze pagina.